WEBER CUSTOMS "STEKO" USA HAND CRAFTED C464 NAVEL BRASS SPINNER
WEBER CUSTOMS "STEKO" USA HAND CRAFTED C464 NAVEL BRASS SPINNER
Product Description
WEBER CUSTOMS "STEKO" USA HAND CRAFTED C464 NAVEL BRASS SPINNER
Weber Customs has released some very special editions this time around.
"STEKO" C464 Navel Brass Spinner ----$165---in stock now
C464 Navel Brass with Cerakote Elite, polished faces and hot wax treatment finish
Weber Customs has released their second creation: The "STEKO". They have maintained their attention to detail and superb machining quality that we have all come to know and love. Weber Customs has kept the same double bearing design from its original, to once again maintain the smoothest spinner on the market.
They have most definitely stepped up their visual aesthetic with pockets precisely cut into the top and bottom faces. This not only allows for a very visually appealing spinner while standing still, but most definitely has some very mesmerizing aesthetics while the spinner is in motion. We hope you all will agree that Weber Customs & Vapor E-Cigarette have definitely stepped up their game and continue to bring exceptional products and meticulous machining quality to the market place.
Don't miss out on these!!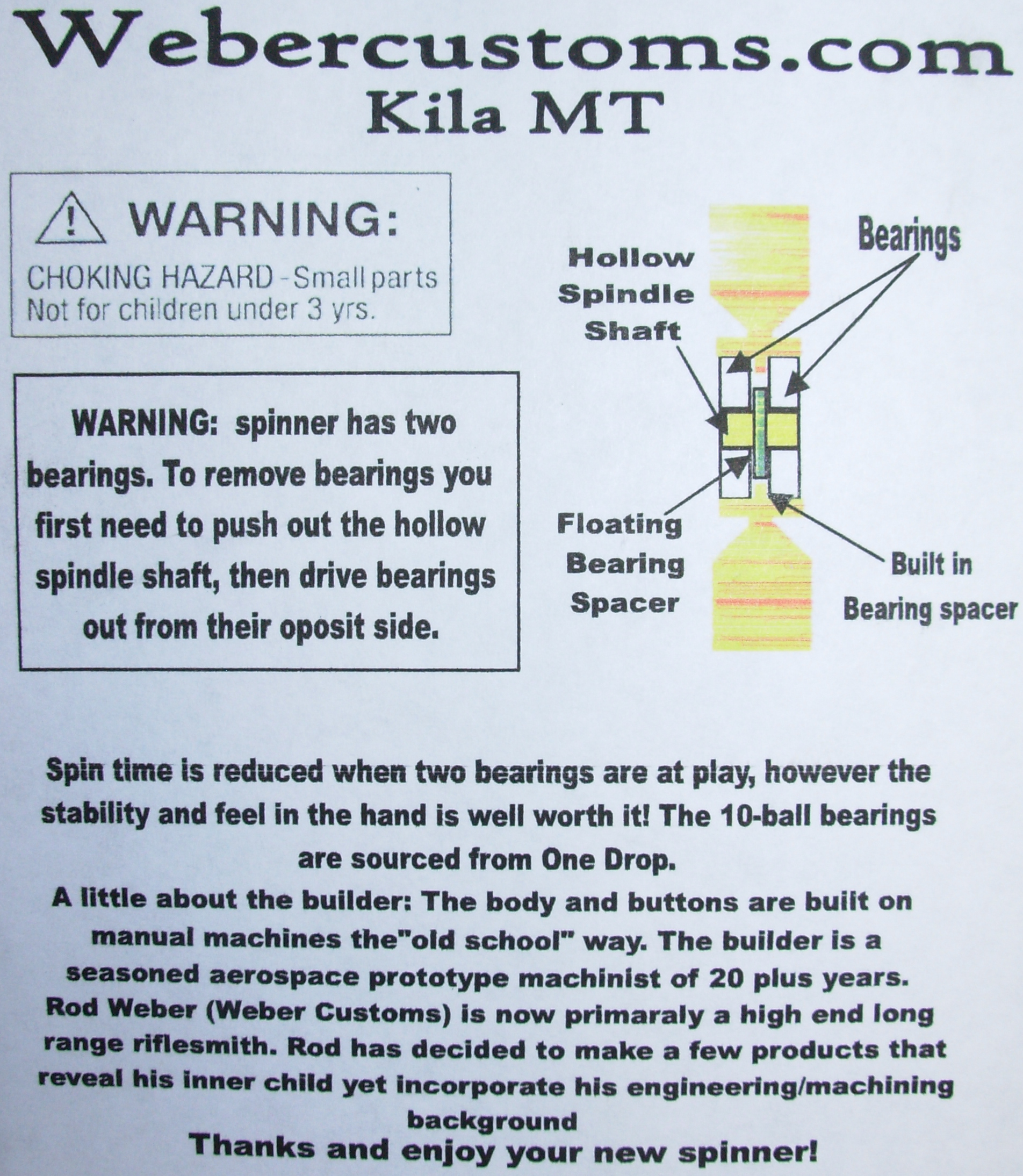 Product Reviews
Find Similar Products by Category
Customers also viewed