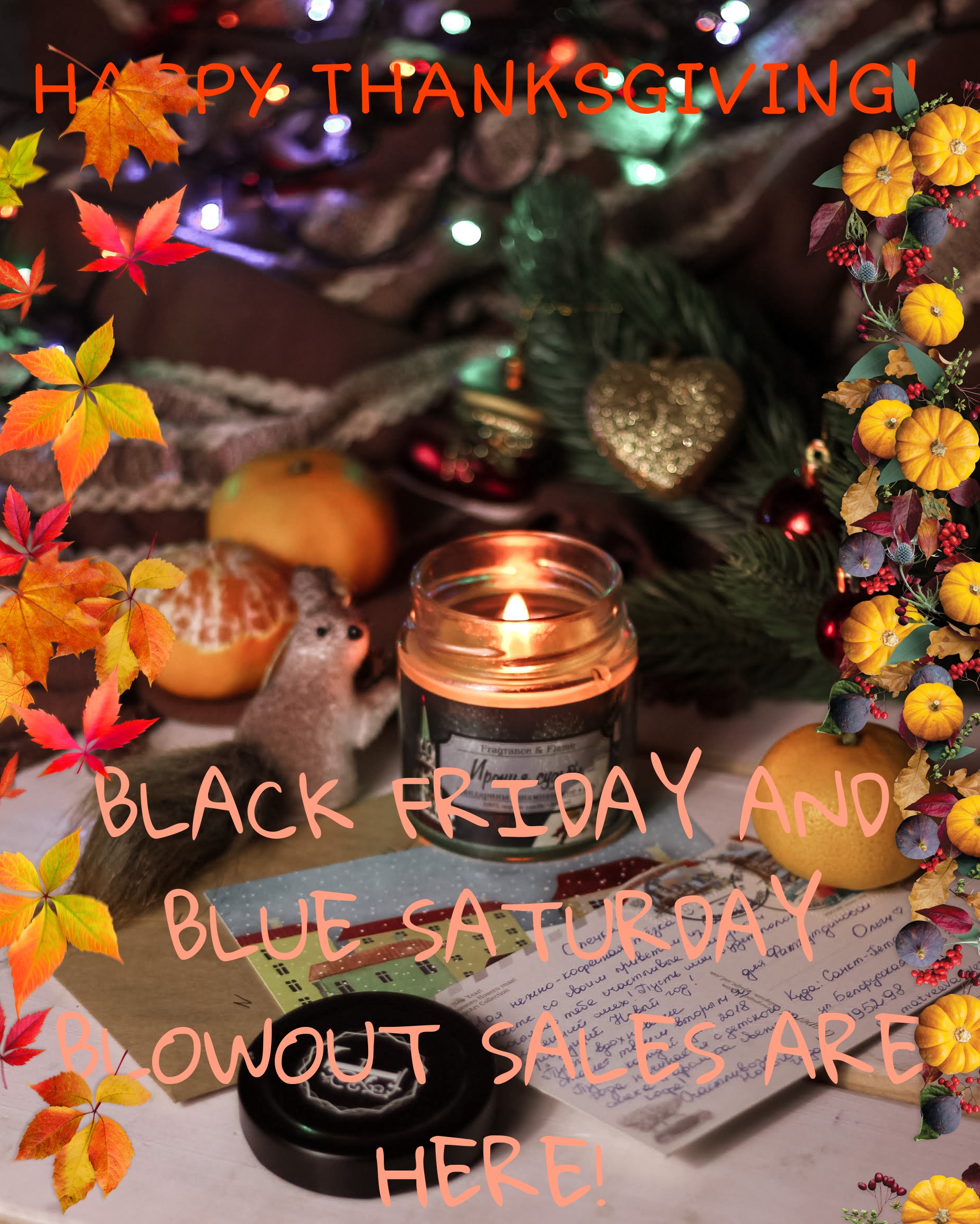 We are so excited, y'all. It is time to stock up on e-juice and kratom. On Black Friday, November 26th we will open the shop at 10:30am sharp with our annual Buy One Get One Free bottles of our Vice and Brew lines of house juice. This is a great chance to try some new flavors or just stock up on your favorites. We are also giving astronomical deals and discounts on our kratom, the best and freshest strains you have come to know and love, that should not be missed at the lowest prices we have ever had! Some of our select Mods, Tanks, RDA's, CBD, and Cannabinoids will continue to be at the same amazing discounts through the business day Friday.
On Novermber 27th, Blue Saturday, we will drop some discounts slightly but continue with our house juices Buy One Get One Half Price, more discounts on kratom, and other special items at a great sale price. Like our Artery PAL II for just $10 each as well as Blue Blood bangers and bowls for $6.
We have loved sharing these deals with you as our way of giving thanks to our loyal customers. Because of the great turn out we have decide to continue some of these great prices onto the next week when we will be putting our percolators and water pipes on special. Keep and eye out for that Blog. Hope to see you all soon!